PREORDER BATCH #4
OPENED! OPENED! :)

1) ALL mails/comment will be replied to within 3 days.

sometimes it may take longer, i seek your understanding.
however i still check back often : )
2) read the terms before any questions! xo
WHAT TO KNOW BEFORE I START ORDERING?
01. Items will take 1~2 weeks to arrive, 5 days even!! If you cannot wait = PLS DON'T ORDER THANKS.
if below 10 orders: takes 2-4 weeks to arrive.
if more than 10 orders: 2 weeks.
(ORDERS WILL BE SENT IN NO MATTER WHAT.)
02. Regarding items material, they will all be stated okay! Please do not expect those 80+++ price material k thanks:)
03. No payment = No order!
04. Receiving an invoice = confirmed order!
05. DEADBUYERS = BLACKLIST.
06. Meetups = ALJUNIED. otherwise, postage. :)
HOW TO ORDER?

1) leave a comment with item name, email, enquiries (if any)
2) mail us at sugarxheart.sales@gmail.com
CLOSING DATE:
Once i hit 10/15 orders
PRICES INCLUDE OVERSEAS SHIPPING + HANDLING
BUT EXCLUDE LOCAL POSTAGE CHARGES





F21 washed denim vest,
$35 with meetup

-LIMITED QUANTITY AVAILABLE-

only place orders for this if you are okay with either S OR M.
S is 50 cm long, M is 52 cm long.
As you can infer, both only have difference of 2 cm
so pls do nt request sizes!
Do state sizes though, subject to availability :)

i have this vest myself!


studded bucket bag
, $35
-QUALITY ASSURED-
as seen on indiesin + KOREA SPREE SITES FOR $45?!?!!?!?
AVAIL IN VINTAGE RED ALSO.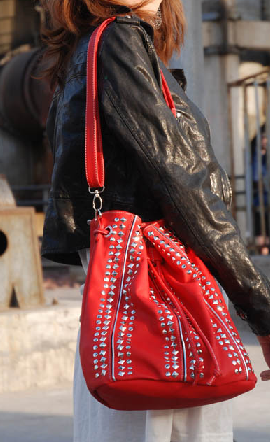 Measurements:
base width: 9cm
Height: 37cm
Width: 33cm
Details:
Normal bucket bag closure,
Outer + inner compartment
EXCELLENT MATERIAL.
Colors:
Black/Red (damn pretty!!)
P/S: Love the red one. It's not everyday you find a nice bag that is red :)

topshop inspired knitted throwover
LOOKS EXACT AS PICTURE!
sorry i do not have real pictures.

those who are lucky will get the real topshop ones.
i know you are afraid of insert-itemname, BUT I AM NOT, i have been around for 3 years yeah k : )
for the real topshop one, size s is UK 8. try your luck yeah : )


available in size S/L
size S: 52cm across, 58cm long
size L: 60cm across, 62cm long
price: $35.00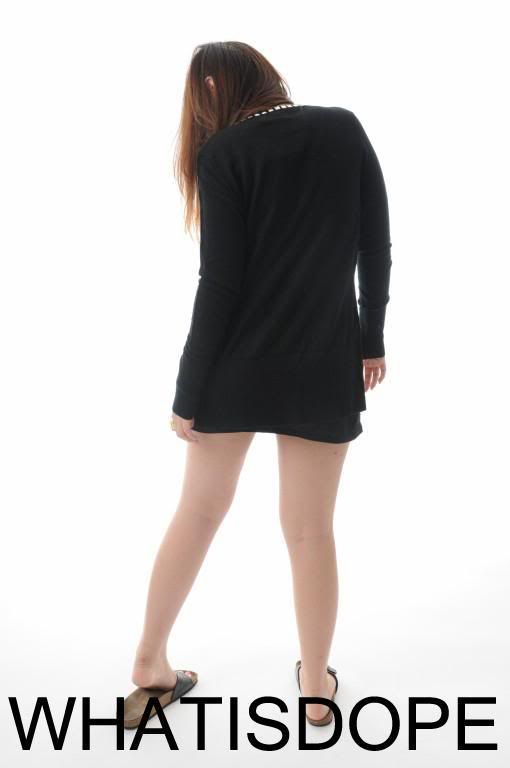 Studded cardigan, $25
Lovely piece, comfy and stud = AWESOME.
Measurements:
70cm long/Sleeve length 56cm long
(basically fits uk 4 - 10)
Colors:
Black/Gray/White!

Cross strap sandals, $30
Colors:
Red/Pink/Black/ Light denim/ Dark denim
sizes:
35/36/37/38/39

silver trimmed cardigan, $25
i purchased this myself, awaiting shipment (L)
Measurements:
Measurements are currently not available for this piece, please gauge.
Colors:
Black with gold chain
(OUT OF STOCK)
/Black with silver chain

Chain harem, $28
Have ordered this in batch A, item material is superb, not cotton but some smooth workpants material! :)
measurements:
waist: 60cm (stretchable!) fits up to small uk10/ 95cm long.
Colors:
Black/Gray


ITEM TO BE ADDED, PLEASE STAY TUNED

ITEM TO BE ADDED, PLEASE STAY TUNED


ITEM TO BE ADDED, PLEASE STAY TUNED


HOW TO ORDER?
comment in the following format:
Name/Lj-nick:
Item of interest + price:
Email address:
Confirmed/Enquiry:
Enquiry: (If any)

or just email us!

sugarxheart.sales@gmail.com <3

P/S: i know that you've been all waiting for me to source the light denim jacket : )
but so sorry i cant find it anymore please dont wait anymore!! :(
i am terribly sorry : (